At Holy Spirit, we seek to live like Jesus, so that together we grow as safe, respectful learners.
Gospel values are fundamental to all that we do at Holy Spirit, as we follow Christ's mission to create opportunities for all to live life to the full. We aim to consistently and consciously raise awareness of the possible consequences of our thoughts and actions upon self, others and our environment. Our vision is to create a world where all people can live in harmony, one where we celebrate cultural diversity, nurture individuality and follow traditions of respect, responsibility, compassion and generosity of spirit.
We believe that the growth of each child is fostered through an integrated process of nurturing their spiritual, social-emotional and academic development. We are dedicated to preparing our students to flourish in a constantly and rapidly changing and challenging world by equipping them with the necessary skills, values and knowledge to function and succeed in this ever-changing environment.
At Holy Spirit we believe that literacy and numeracy skills underpin all learning and that these, coupled with opportunities that stimulate curiosity and motivate and engage our children, are key to preparing our children for their world, in alignment with NESA (NSW Education Standards Authority) requirements.
As a community of learners, we aim to:
reflect upon the implications of our words and actions upon self and others
communicate purposefully and effectively, always with mindfulness of others
work collaboratively to achieve common goals and solutions to problems
think analytically and critically to create new possibilities
constantly monitor and evaluate our learning; and
Grow as independent, considerate, respectful and responsible learners.
Our community includes our students, their families, staff, parish priests and the parishioners of Holy Spirit Parish. Our children are most fortunate to work, learn and play in contemporary spaces. We enjoy the many opportunities we have to celebrate and pray together.
We are proud of all members of our school community. We hope that the information on our website will help you to learn more about the Holy Spirit community. I invite you to call to arrange a visit to our school and look forward to meeting you and helping you discover for yourself the many benefits of an education at Holy Spirit.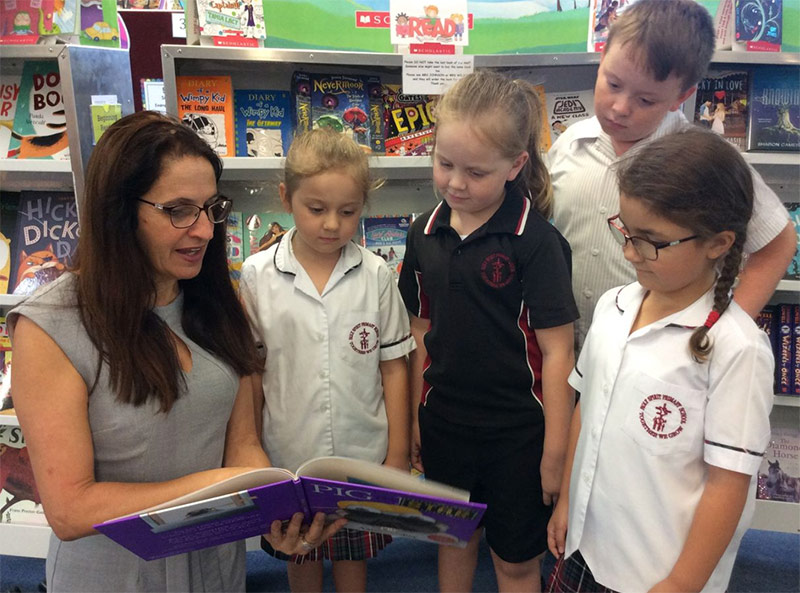 Mrs Frances Garzaniti
Holy Spirit Primary School Principal