Our Curriculum
Learn what subjects are on offer.
Educating for the future
---
The learning journey at Holy Spirit honours the developmental stages in a student's life. Based on leading educational research and the best of today's technologies, we prepare students for the future by teaching them how to think critically and creatively, how to communicate effectively and how to lead and work both independently and collaboratively.
Educating for the future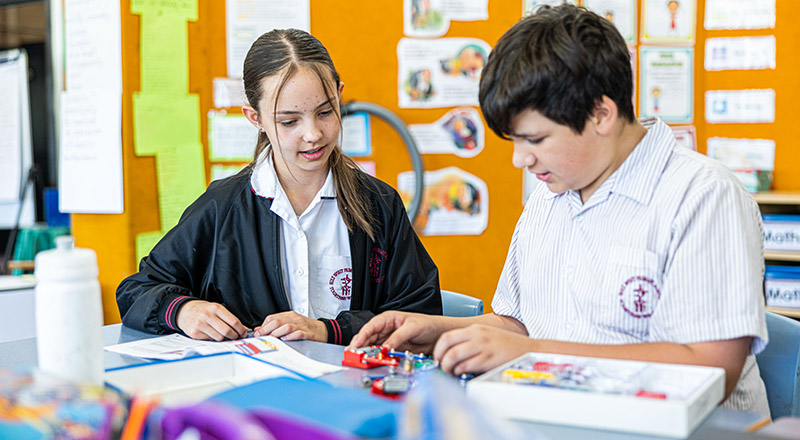 The key learning areas
We follow the NSW Education Standards Authority (NESA) approved curriculum in the key learning areas of:
Religious Education
---
As a Catholic school we also have a strong religious dimension that runs through all the KLAs and is also formally recognised as the KLA of Religious Education.
Holy Spirit students take part in formal Religious Education every day, based on the new Catholic Schools Parramatta Diocese curriculum that is relevant to our students and to the world they live in.
Religious Education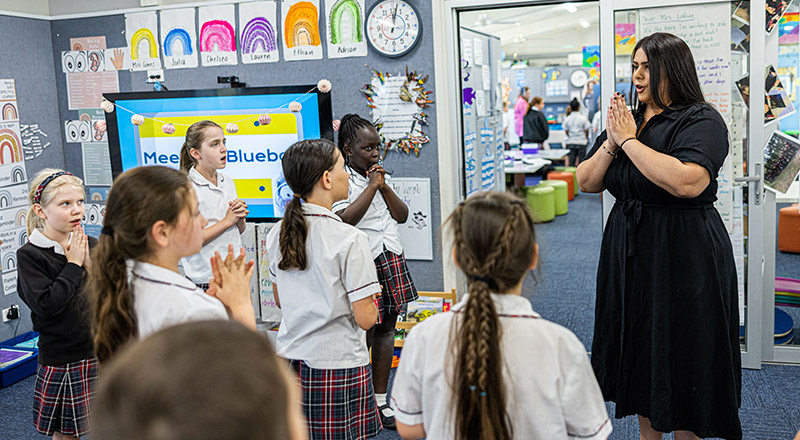 At Holy Spirit, we see ourselves as a community of learners.
---
We believe that learning is a lifelong process and we constantly review our teaching programs to provide the highest quality teaching and learning opportunities. As educators, we collaboratively plan and implement learning programs.
Our contemporary approach to learning is based on leading educational research. Through the use of flexible learning spaces and teacher expertise, we aim to achieve the best outcomes for every child. The school design and adaptability of spaces maximise learning outcomes.
As the building blocks for all learning, we have a strong focus on Literacy and Numeracy throughout our learning and teaching programs.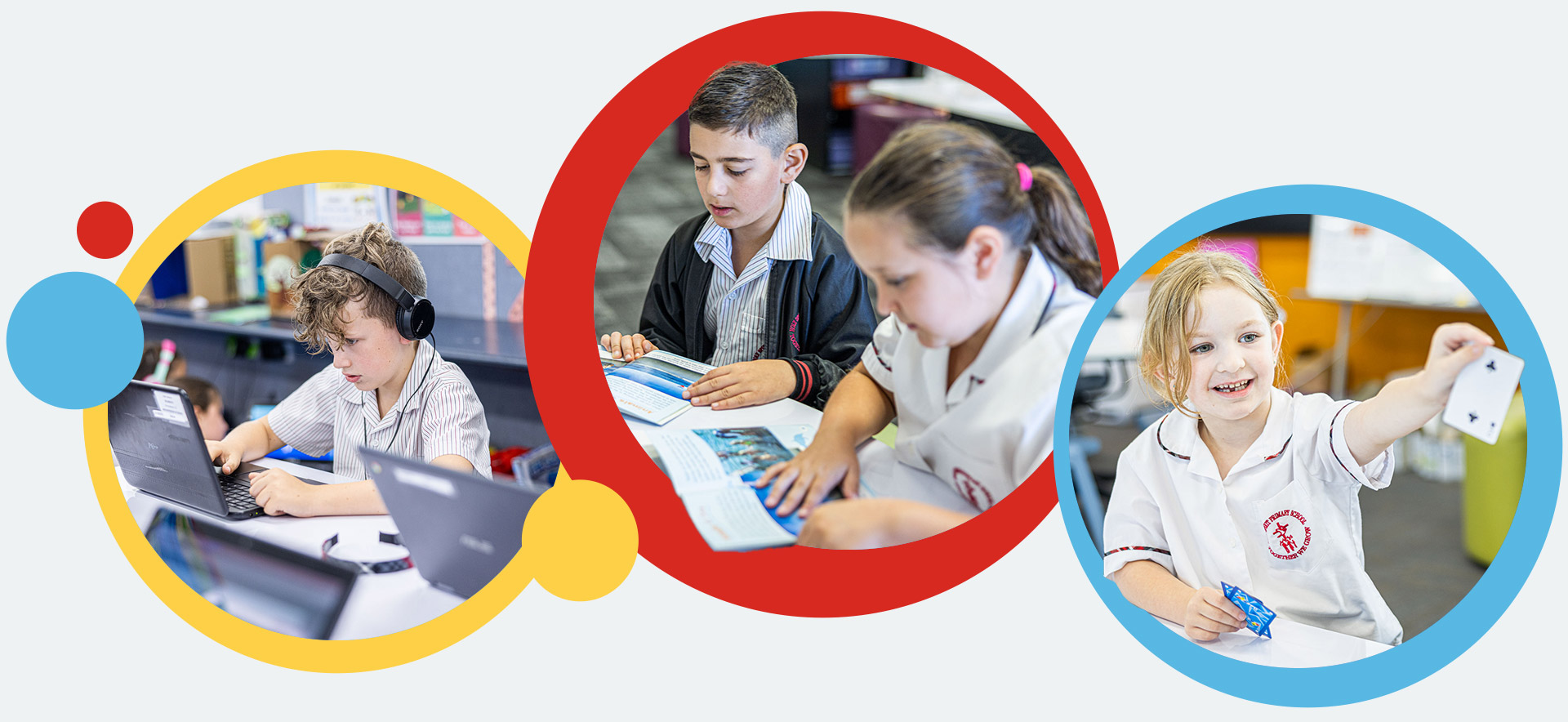 Literacy
Literacy has a vital role across the curriculum, enabling learning in all subject areas. Our students receive daily literacy instruction that involves:
purposeful talk
modelled reading and writing activities
shared reading and writing activities
small group instructional reading and writing activities
independent reading and writing.
Students who require early literacy support can access Reading Recovery, a literacy intervention that provides one-to-one teaching for children who need greater assistance in learning to read and write.
Numeracy
Our students learn to apply numeracy skills, knowledge and understanding across the curriculum. Our students take part in 60 minutes of numeracy every day that involves:
number warm up
rich and open-ended tasks (deliberate intent - based on student needs and syllabus)
individual reflection ('the zone of confusion')
students working in flexible groups and structures
students articulating and reflecting on their thinking and strategies.
Following the first year of school, students who need greater assistance in building their understanding of numeracy are supported with Extending Mathermatical Understanding (EMU). This is a daily program delivered by a specialist teacher, enabling students to quickly "catch up" to the average level of their class.
We offer a varied curriculum that is engaging and relevant!
Contact Holy Spirit TODAY to learn more about our innovative learning community.