The canteen at Holy Spirit operates 5 days a week and is sub-contracted to Monte's Canteen.
Menus and price lists are regularly distributed to students with updated menus and/or price changes published on the school website and Skoolbag App.
The canteen is open for purchases during the following hours:
Before School: 8:20 – 8:50am
Recess: 10:50 – 11:30am
Lunch: 1:00 – 1:40pm.
The canteen menu offers healthy food choices for students that reflect the Australian Dietary Guidelines for Children and Adolescents by providing a variety of food and drinks consistent with the Fresh Tastes @ School NSW Healthy School Canteen Strategy. Sandwiches are freshly made to order on the premises after the lunch orders arrive from the classes.
Lunches may be ordered on any school day by placing a lunch order bag (order on bag with money inside) in the student's classroom lunch crate. Ice blocks can not be ordered but are available at recess and lunch time for purchase at the canteen. These lunch crates (containing the lunch orders) are sent to the canteen by 9:00am to be filled and collected by the classes just before the lunch time eating bell.
Kinder, Year 1 and Year 2 can also place recess orders (no ice blocks).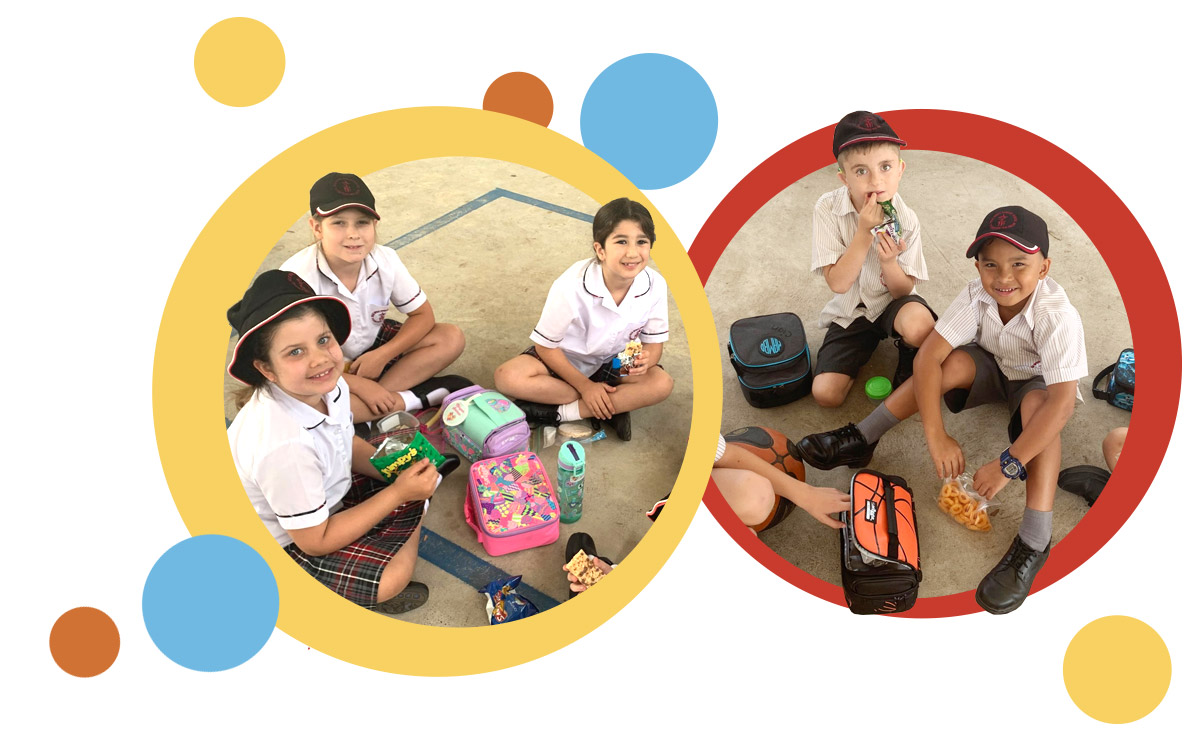 Hot Dog Day
Hot Dog Day is the 1st Wednesday of each month. Notice will be given via a note sent home.
Birthday Cup Cakes
Birthday cup cakes may be ordered the day before to celebrate your child's birthday. Cakes are made on the premises and delivered to the child's class.
Excursion Packs
Excursion Packs are also available via pre order. This pack includes recess and lunch in a carry bag which is delivered to the classroom in time for students to take on their excursion.
A canteen note will be sent home with students regarding menu prices, Hot Dog Day and Excursion Packs.
---
Monte Canteen Menu & Price List Term 1 2019