As well as being a key learning area in its own right, English has a wider role as a means of learning in all curriculum areas.
English is one of the seven Key Learning Areas in the school curriculum K-6. By studying, responding to and creating a variety of texts:
Children will learn to
communicate effectively
use language to make meaning according to their purpose, audience and context
think in ways that are imaginative, creative, interpretive and critical
express themselves and their relationships with others in their world, and
reflect on their learning.
Students will value and appreciate the
importance of English to learning
personal enrichment to be gained from a love of English, literature and learning
power of language
role of language in developing positive relationships
diversity and beauty of language, and
independence gained from thinking imaginatively, creatively, interpretively and critically.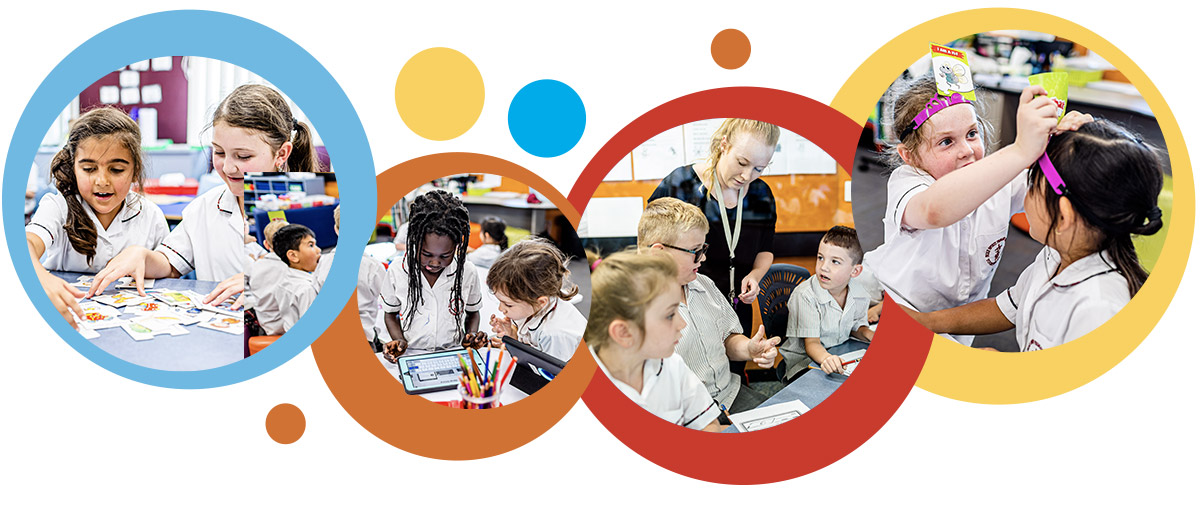 ---
Daily Instruction
Each day students will engage in:
purposeful talk
modelled reading and writing activities;
shared reading and writing activities
small group instructional reading and writing activities
independent reading and writing.
---
Reading Recovery
Reading Recovery is an early literacy intervention that provides one-to-one teaching for children who need greater assistance in learning to read and write following their first year of school. It is a daily, individualised program delivered by a specialist teacher that engages children in reading books and writing their own stories. It enhances classroom programs and enables children to quickly "catch up" to the average level of their class. Reading Recovery builds on the strengths of each child and encourages them to become independent, strategic readers and writers.