Catholic Schools Week 2014
27 Mar 2014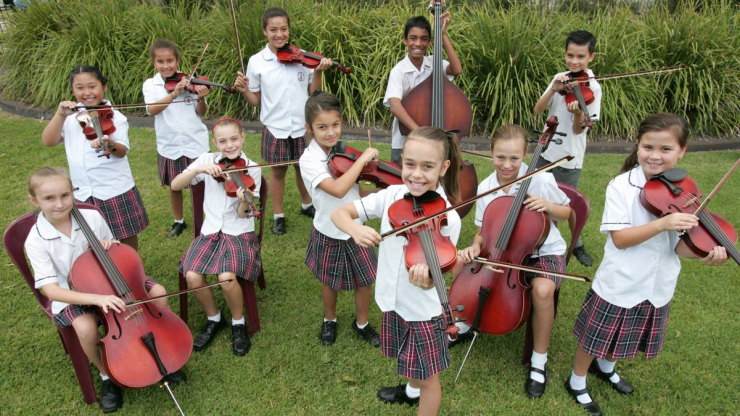 School String Ensemble
On Friday 14th March pupils at Holy Spirit Primary School celebrated Catholic Schools Week with a number of events.
The morning was spent buying books at the Book Fair and taking part in the school spell-a-thon. The money raised via sponsorship from family and friends will be used to fund different projects in the school.
After the spell-a-thon the children gathered in the Church to celebrate the Opening School Mass. It was a wonderful occasion shared with many family and friends. All the children participated with great enthusiasm and reverence. The school string ensemble made the event even more special by preforming Pachelbel's Cannon at the Mass.
After Mass, the parents were served morning tea and then ushered into the MPA to see the students preform a variety of items. There were songs and poems presented each met with great applause from all those present. Parents were then invited to tour the classrooms and participate in an activity with their children.
The day was a great success and an excellent way to show parents and allow students to share what they are learning and doing at school.
Facebook
08 Dec 2023

Year 6 have been studying the artworks of Frederick McCubbin, a famous Australian artist from the 1800s. They are using different techniques, including watercolours to recreate his famous work "The Lost Child' 👨‍👩‍👦