2016 Book Fair at Holy Spirit Primary School
05 Apr 2016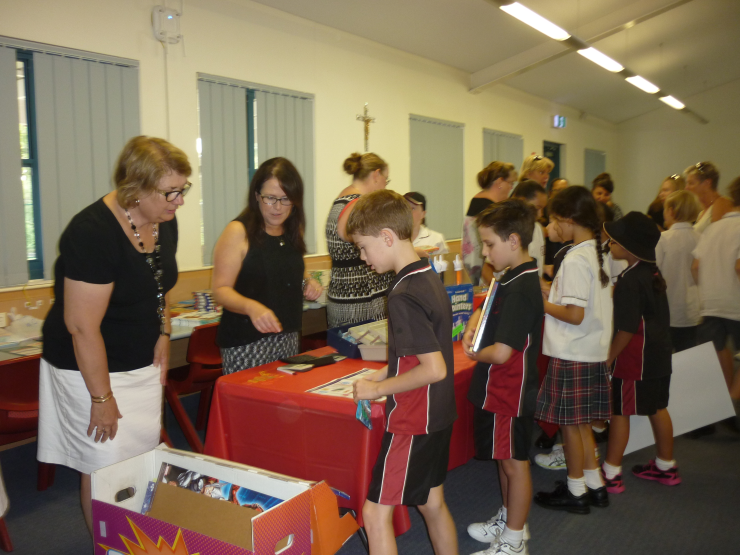 During Catholic Schools Week we held a Book Fair. Book Fair is a fun activity that encourages kids to read, through a series of fun parades, dressing up, class items and purchasing books.
Jessica White, a Year 2 student, said that her favourite part of Book Fair was that everyone got to do a special item. "There were a lot of different performances. Some told stories, some sang songs and others poems or dances."
Like other events at Holy Spirit, the school spirit was wonderful to see. "I enjoyed that I got to watch everyone give them support" added Jessica.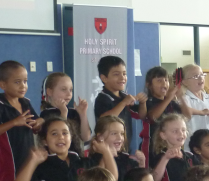 We also interviewed the Religious Co-Ordinator and Librarian, Mrs Alexander. "We have a Book Fair here at Holy Spirit to encourage children to read and to give them the opportunity to have their very own books if they can and just to enjoy literature."
Mrs Alexander added that the profit made from the sale of books during Book Fair is spent on purchasing more books for our school. "We are going to use the profit this year at a specialist bookshop to buy particular texts that we need for our library and for our school." Her favourite part of Book Fair is "Just to see how enthusiastic kids are about picking up a book."
Facebook
08 Dec 2023

Year 6 have been studying the artworks of Frederick McCubbin, a famous Australian artist from the 1800s. They are using different techniques, including watercolours to recreate his famous work "The Lost Child' 👨‍👩‍👦