Year 2 visit Elizabeth Farm
21 May 2018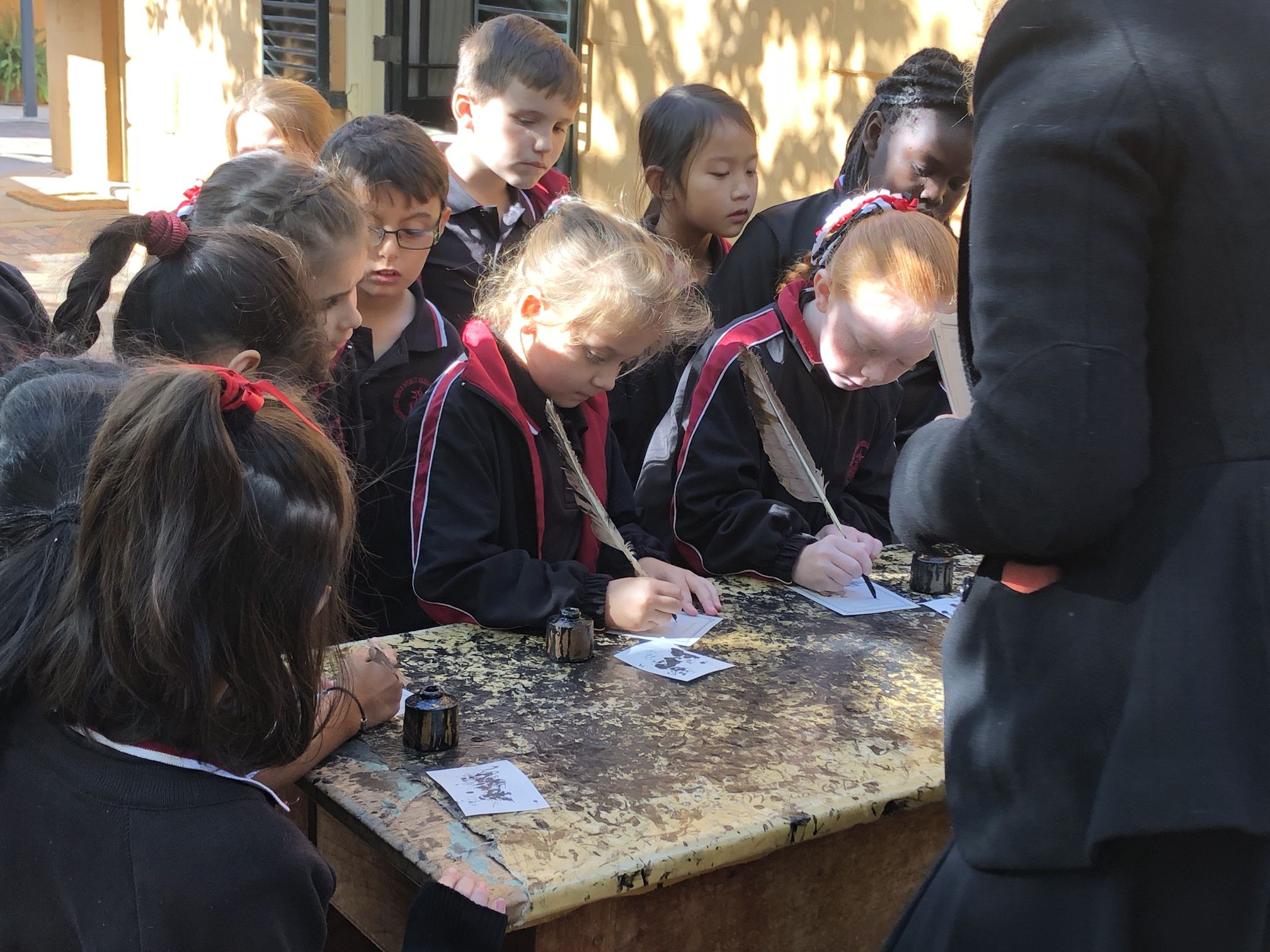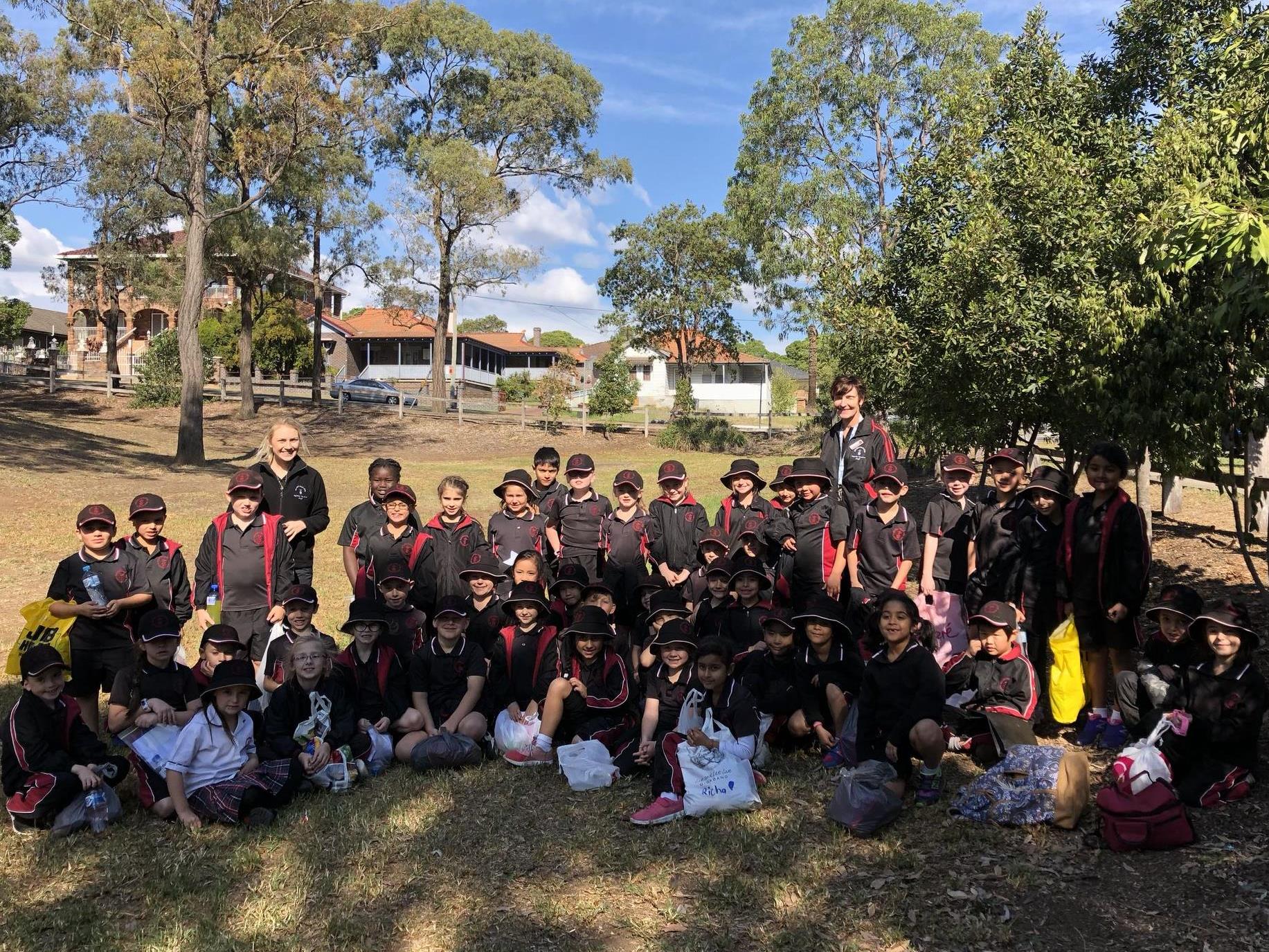 Last week the Year 2 students from Holy Spirit, together with their teachers and some additional helpers, visited Elizabeth Farm, at Rosehill, one of Australia's oldest homesteads.
Here they experienced life in the past as they explored this "living museum". The children had a wonderful day, excitedly sharing their experiences upon their return to school.
My favourite part at Elizabeth Farm was the wash and clean station. We all got to wash old clothing. (Mary)
At Elizabeth farm there was a toilet under the bed. It was made out of glass and it had no flush. (Maxwell)
At Elizabeth Farm I liked Elizabeth's bed. It has curtains and it even had 3 mattresses. (Ethan)
Thank you to all our helpers.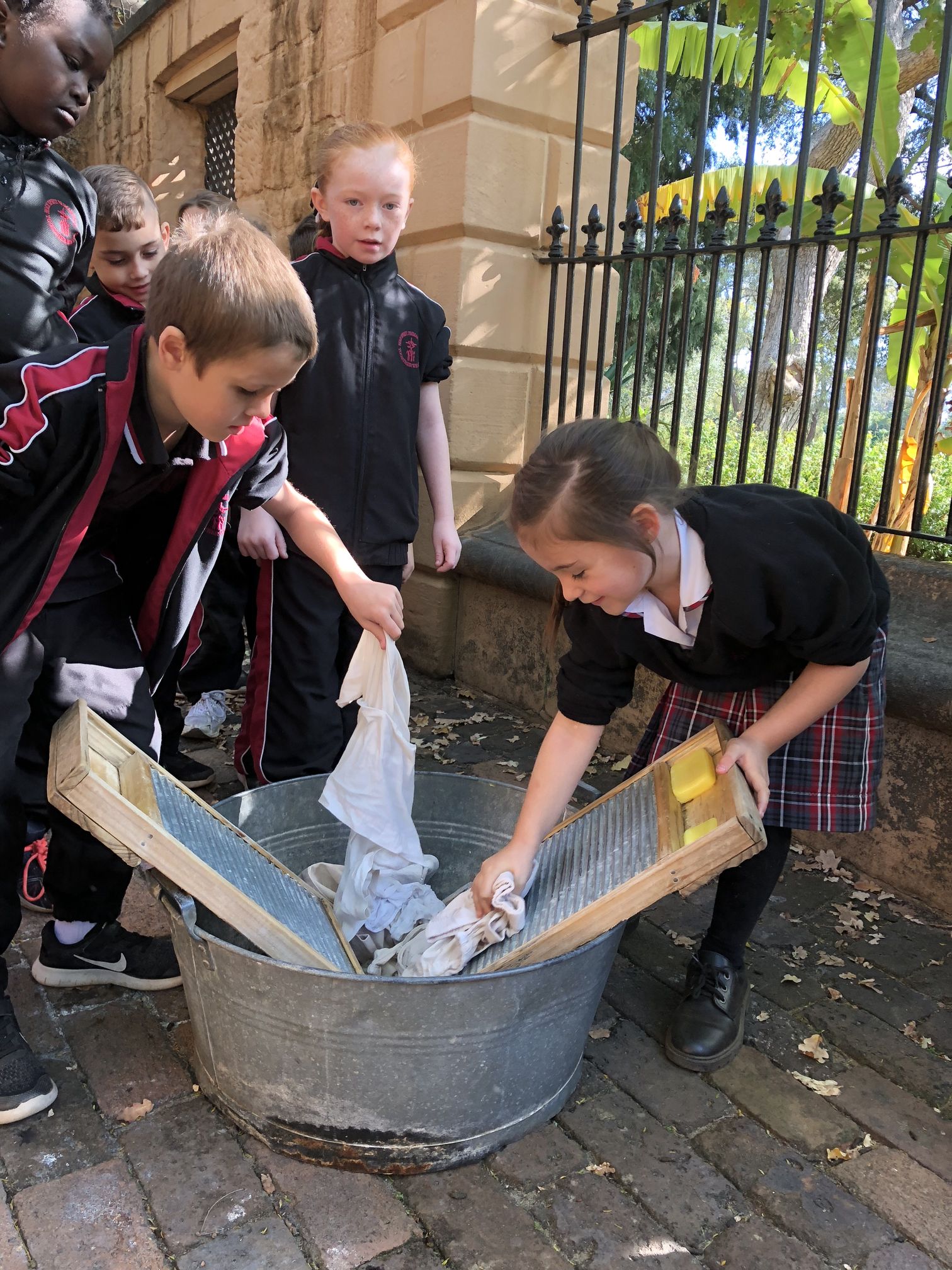 Facebook
08 Dec 2023

Year 6 have been studying the artworks of Frederick McCubbin, a famous Australian artist from the 1800s. They are using different techniques, including watercolours to recreate his famous work "The Lost Child' 👨‍👩‍👦