Early Bird Reading Program
08 May 2014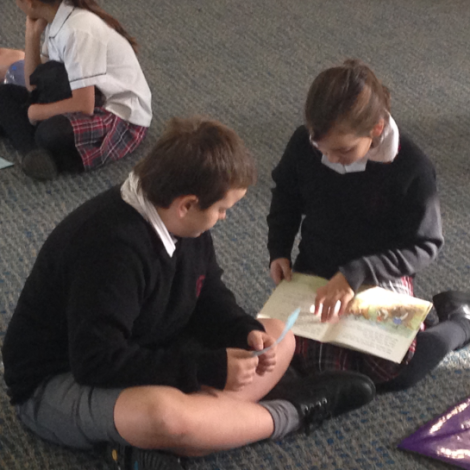 Students at Early Bird Reading
The Early Bird Reading Program began for Term Two on Tuesday 6th May in the MPA.
Students in infants are given the opportunity to read with older students. This is of great benefit to all the students involved as they get to practise their reading and listening skills.
The readers are able to improve their fluency and the buddies show great care and leadership.
Early Bird Reading will run on Tuesday and Wednesday mornings from Week Two through to Week Eight. and be held at 8:30 in the MPA. Reading will stop at 8:45. Please encourage your children to be a part of this great program if they are at school by 8:30 on these days.
Facebook
08 Dec 2023

Year 6 have been studying the artworks of Frederick McCubbin, a famous Australian artist from the 1800s. They are using different techniques, including watercolours to recreate his famous work "The Lost Child' 👨‍👩‍👦