Holy Spirit's Year 1 visit St Clair Library
07 Oct 2015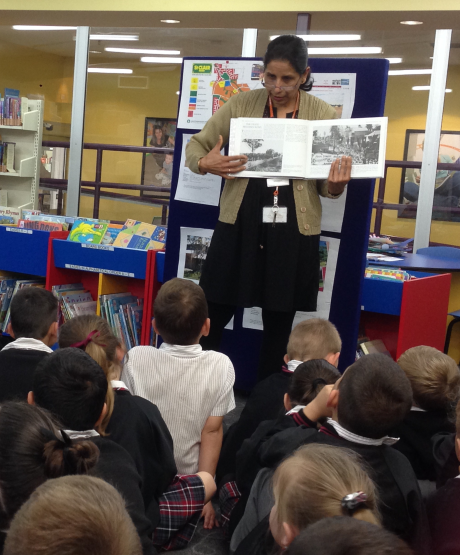 Year 1 students have been studying natural, managed and constructed environments.
On Monday 14th September, Year 1 students and teachers visited St Clair Library to learn more about historical St Clair and its surrounding area.
The children were eager to share their knowledge that the library is a constructed environment with St Clair Librarian Mrs Barjinder Kaur who showed photos what St Clair looked like many years ago.
Year 1 would like to thank Mrs Kaur and Penrith City Council Library for allowing them to visit and experience the great facilities that St Clair Library has to offer.
Many children commented that they would like to return and borrow some of the wonderful books that were on display on the shelves in the library.
Facebook
08 Dec 2023

Year 6 have been studying the artworks of Frederick McCubbin, a famous Australian artist from the 1800s. They are using different techniques, including watercolours to recreate his famous work "The Lost Child' 👨‍👩‍👦