Year 1 Featherdale Wildlife Park Incursion
29 May 2015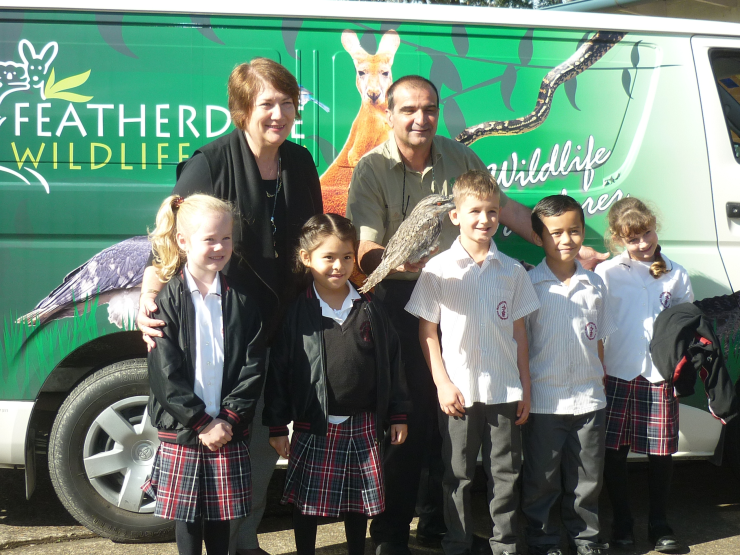 On 20th May, Louie Vassalo from Featherdale Wildlife Park came to our school to teach our Year 1 students about animal transportation.
Louie and his animals were a huge hit with our students.
His teaching supports and enhances the work we are doing in the classroom in HSIE, where students will be naming transport vehicles which could take an animal to a zoo in Japan and designing an enclosure to transport the animal safely.
We thank Louie for helping us provide engaging learning for our students.
Facebook
08 Dec 2023

Year 6 have been studying the artworks of Frederick McCubbin, a famous Australian artist from the 1800s. They are using different techniques, including watercolours to recreate his famous work "The Lost Child' 👨‍👩‍👦