2018 Fiesta Fun Day
02 Dec 2018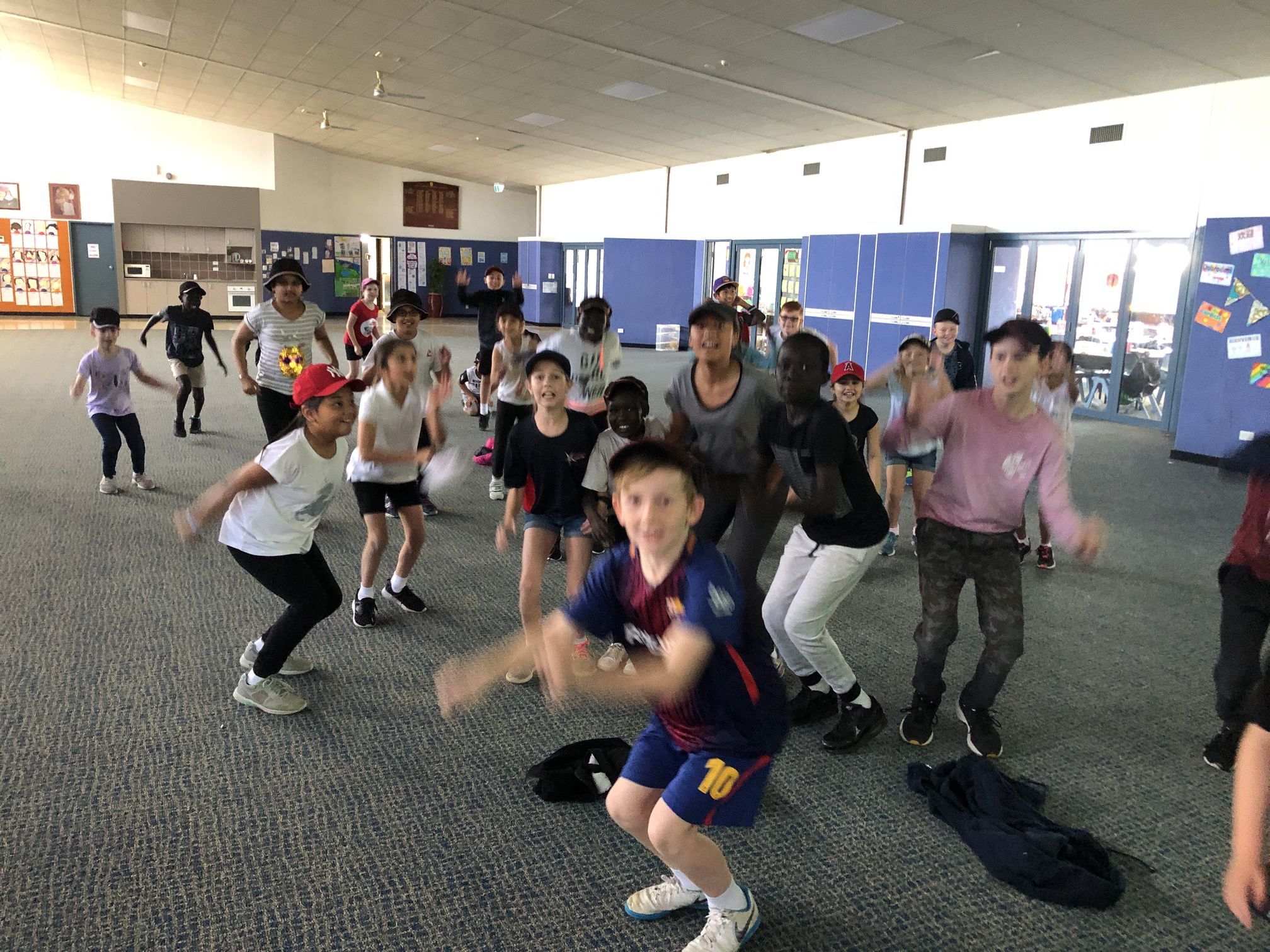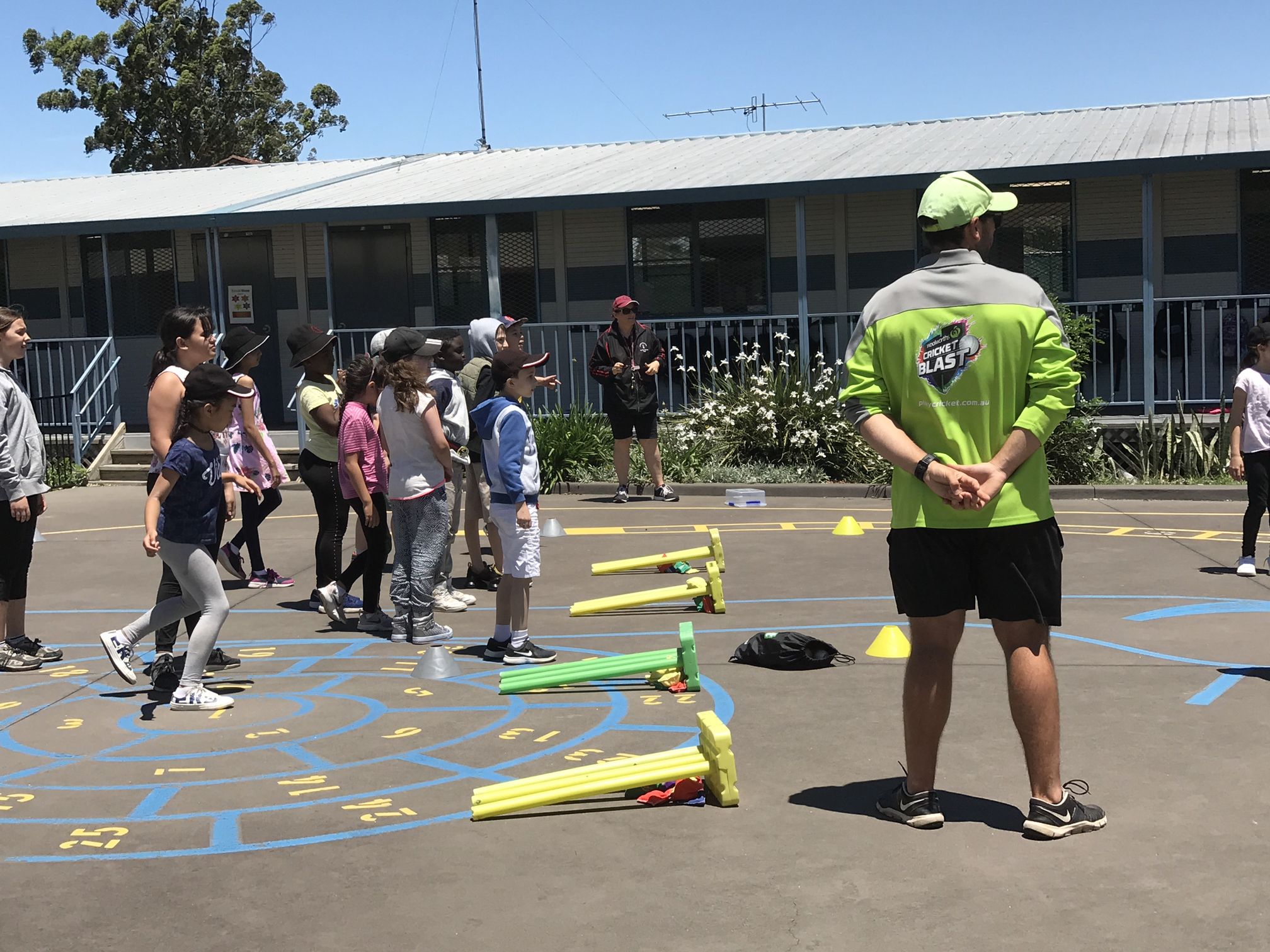 On Friday, 23 November, we held our Holy Spirit Fiesta Fundraiser. Despite the high winds and relatively cool weather, everyone who was here on the day reported having a great day.
We would like to thank our Year 4 and Year 6 committee members, who worked tirelessly, approaching various sporting and other organisations to ask for donations of time to run an activity, or donations that could be used for our raffle. It was their efforts that enabled us to have such a diverse range of activities on the day - ranging from karate to music to football ... and so much more.
Our key supporters on the day were:
NRL - Penrith Panthers and Parramatta Eels
AFL - GWS Giants
Soccer - Nepean FA
Cricket - Sydney Thunder
Karate - GKR
Boot Camp - F45
Music - Mr Green
Netball - Mrs Viera
Dance - Mrs Barros.
Our children were so excited and engaged in their new learning on the day. Here are some comments from some of our Year 1 students, who have been learning about powerful words in English.
I felt delighted and empowered because I got to try new things. I had the best day with my class and I hope we can do it again soon. - By Freya
I felt elated because I got to do lots of fun activities. - By Maddison T
I was excited and happy because there were lots of fun activities. - By Mia
It was an amazing day because there was so much to do. I felt empowered because I got to do things that I had never done before. - By Sehajroop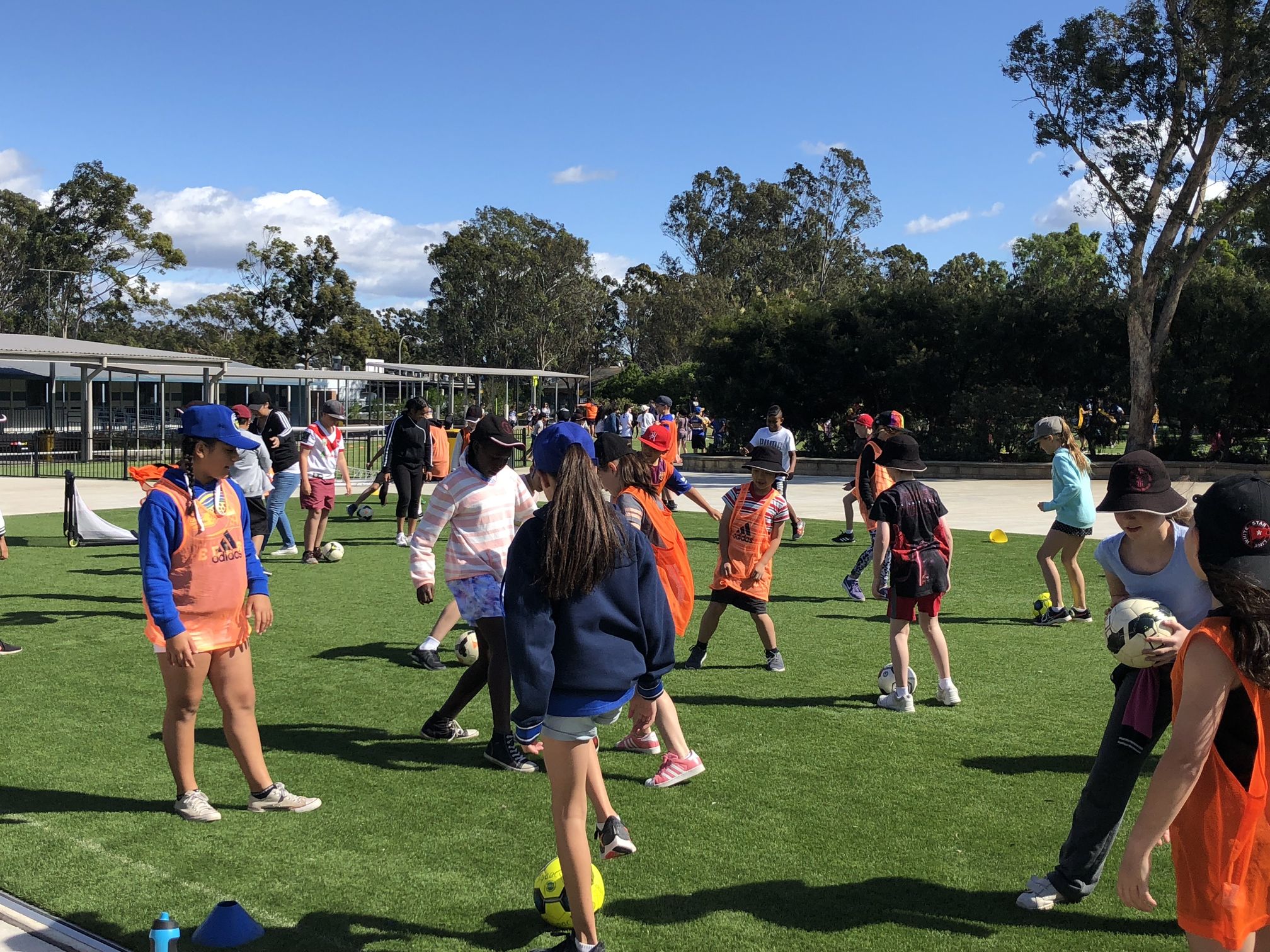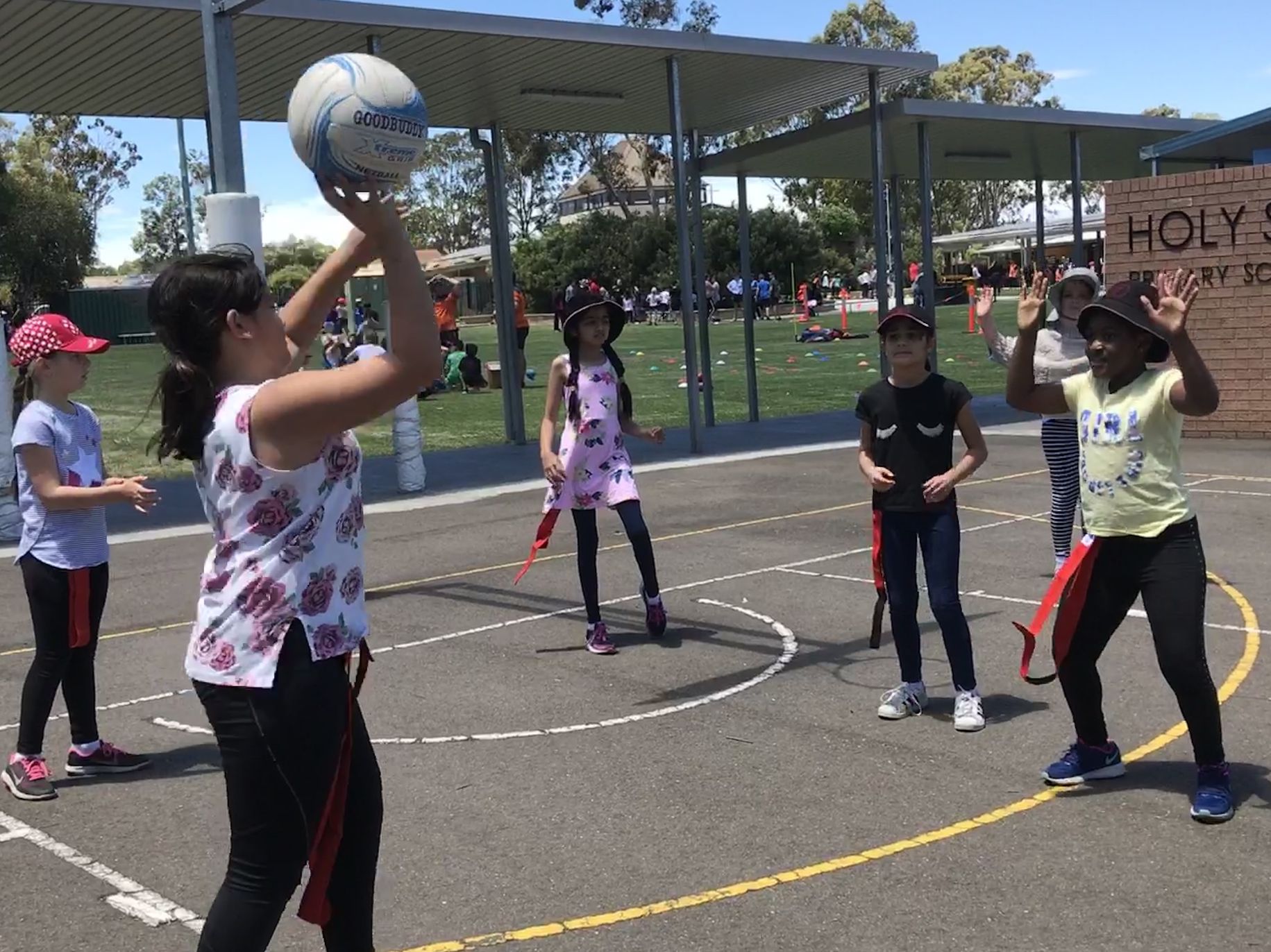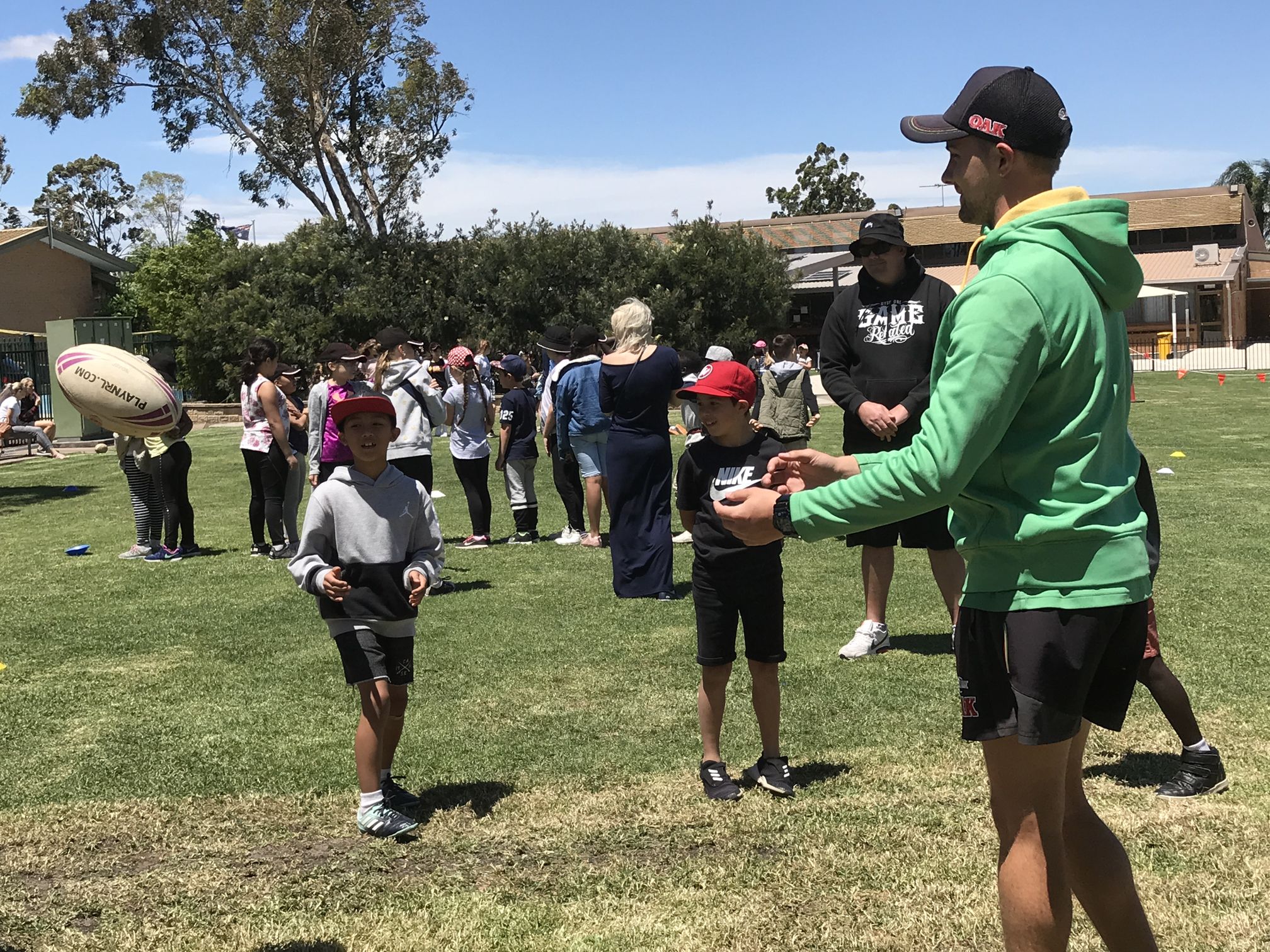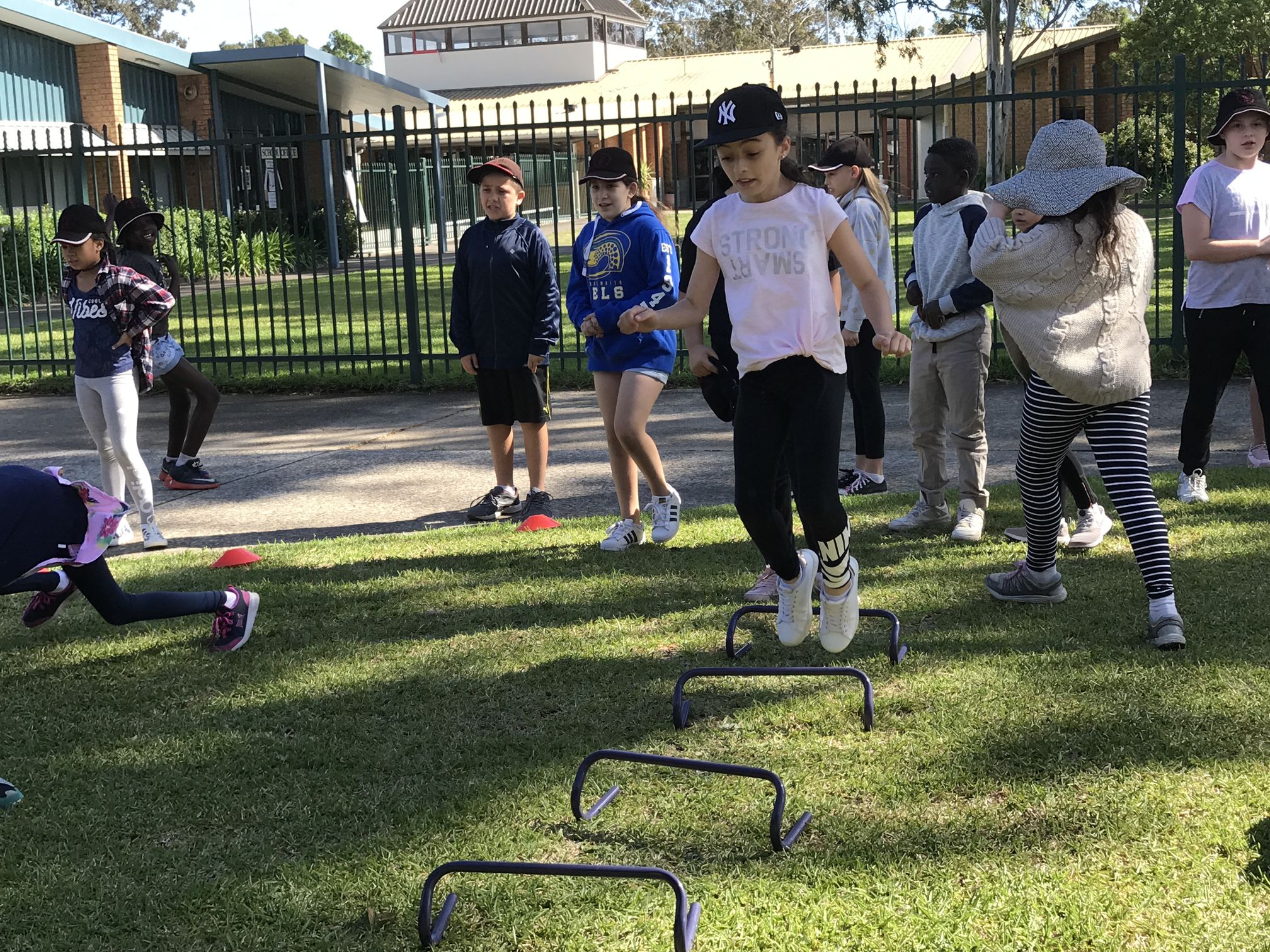 Our Year 5 students also had a wonderful day, based on their recounts:
The day was amazing and everyone loved it. I would love for this to happen again and to top it off we had an amazing assembly. The day was perfectly planned and turned out awesome. Thank you for all who helped and for all who participated as it was one of the best days of my life. - By Aleks
I think this was the best fun day in 2018 ever. But the whole purpose of this was to raise money. Every child was given a sponsor card to take home and for every $5 they raised they received one raffle ticket. Then all the names were put into a box and drawn out for prizes. - By Jasmine
We would also like to thank all our supporters, who donated time, energy and a huge range of amazing raffle prizes. Without your support this day would not have been possible. With your support we have raised over $10 000 to put towards technology. Our children are still busily collecting money from their sponsors in order to have the best possible chance of winning one of the many prizes our very generous supporters have donated. Our raffle will be drawn this week.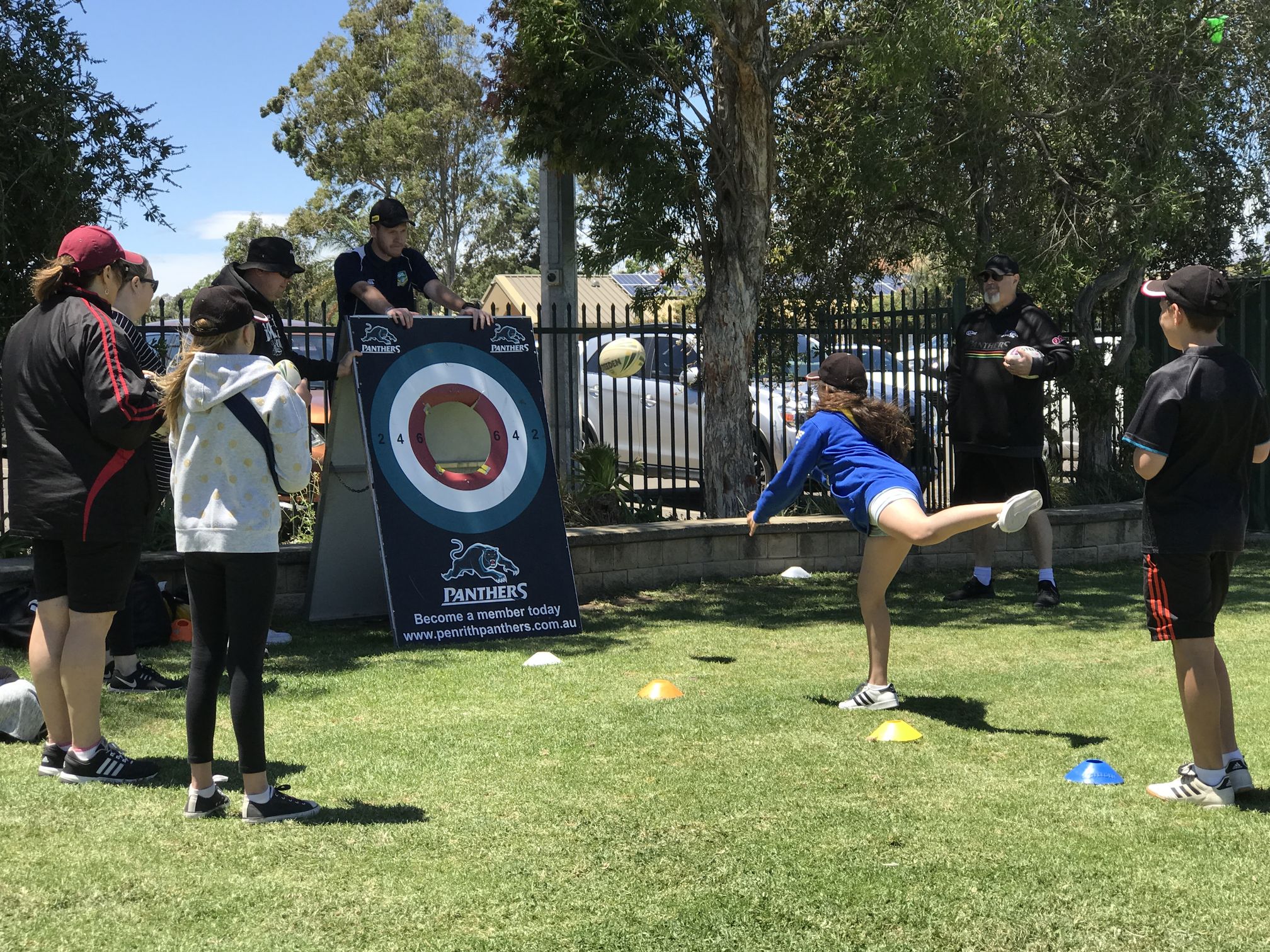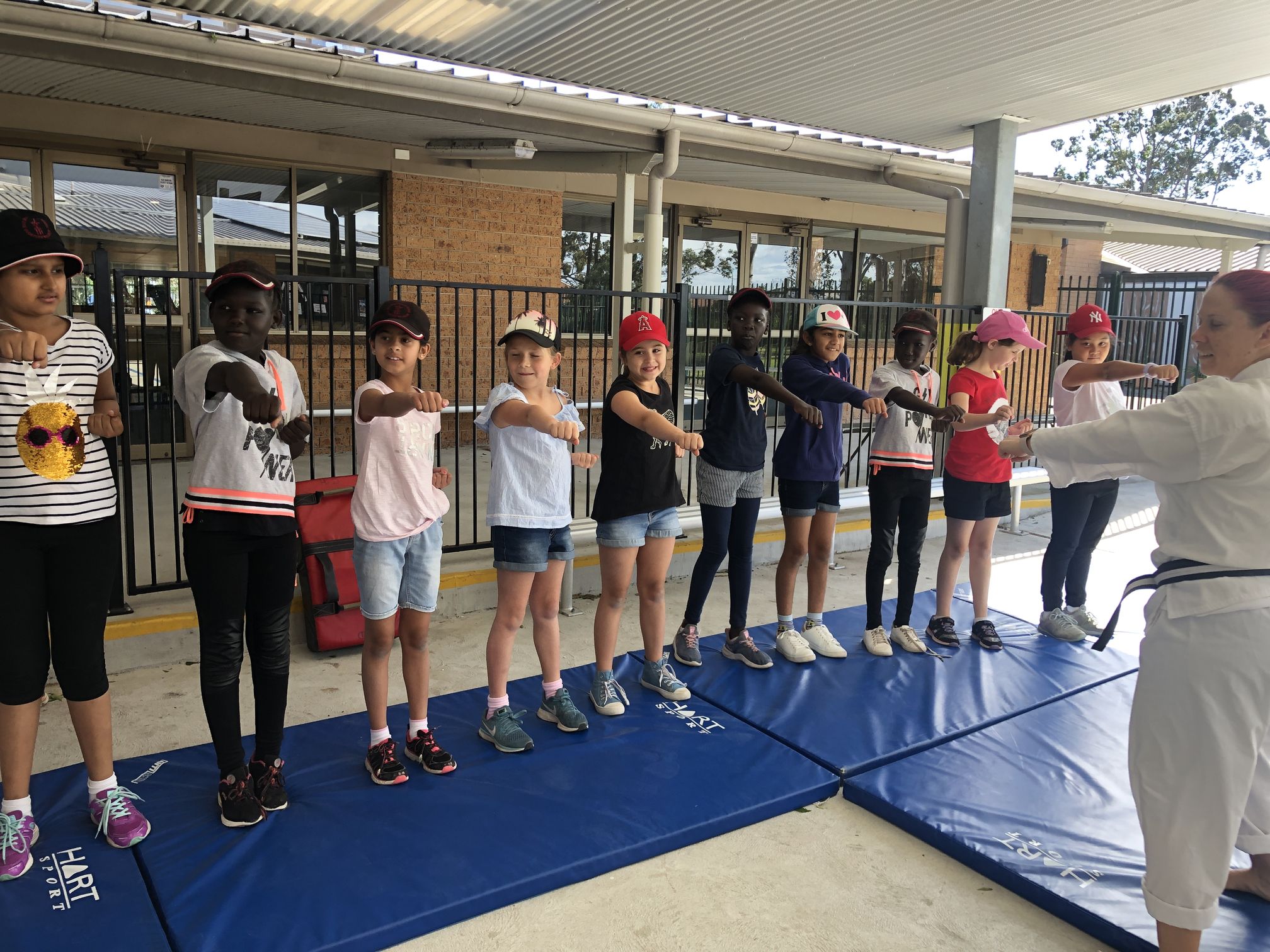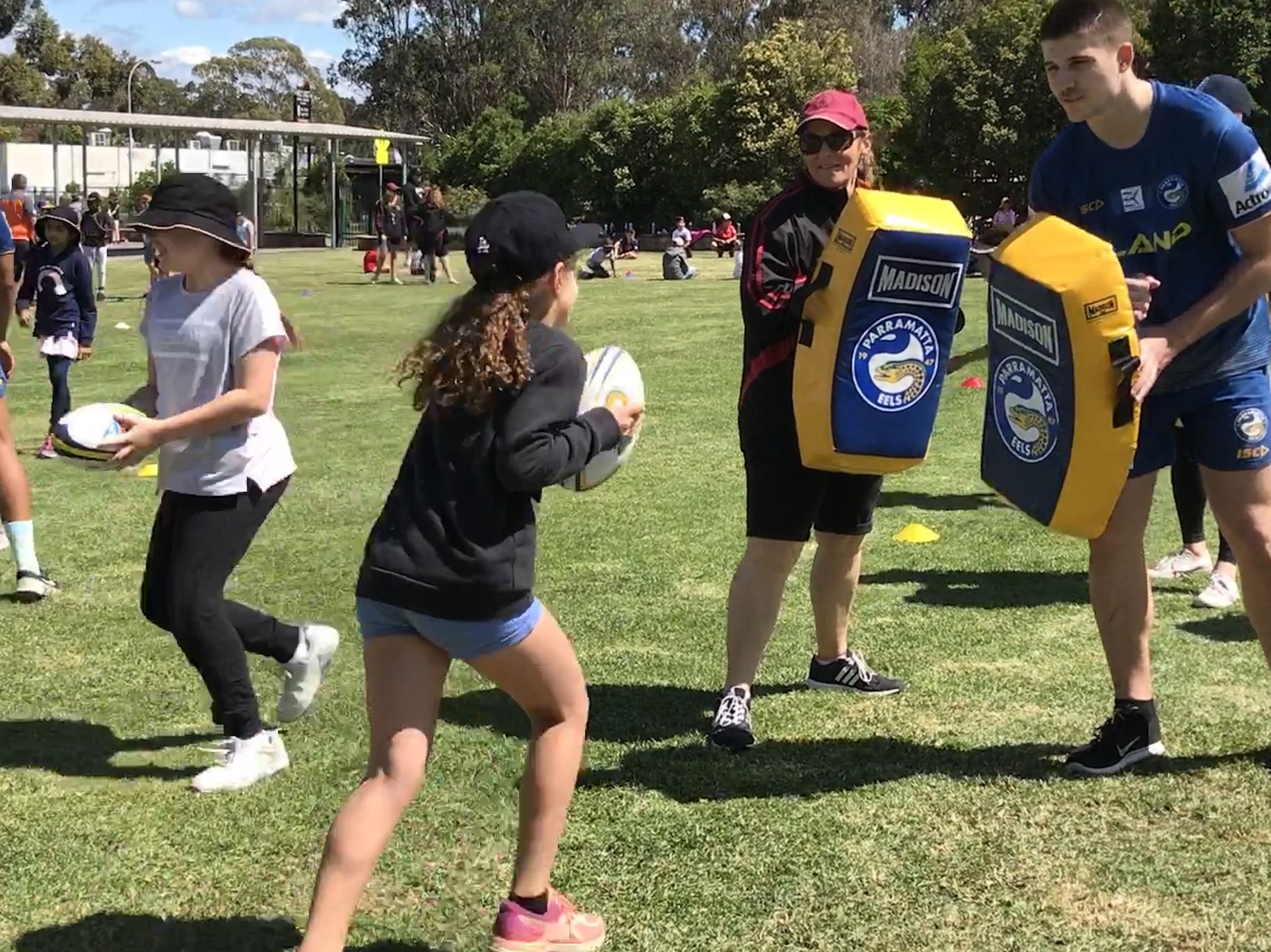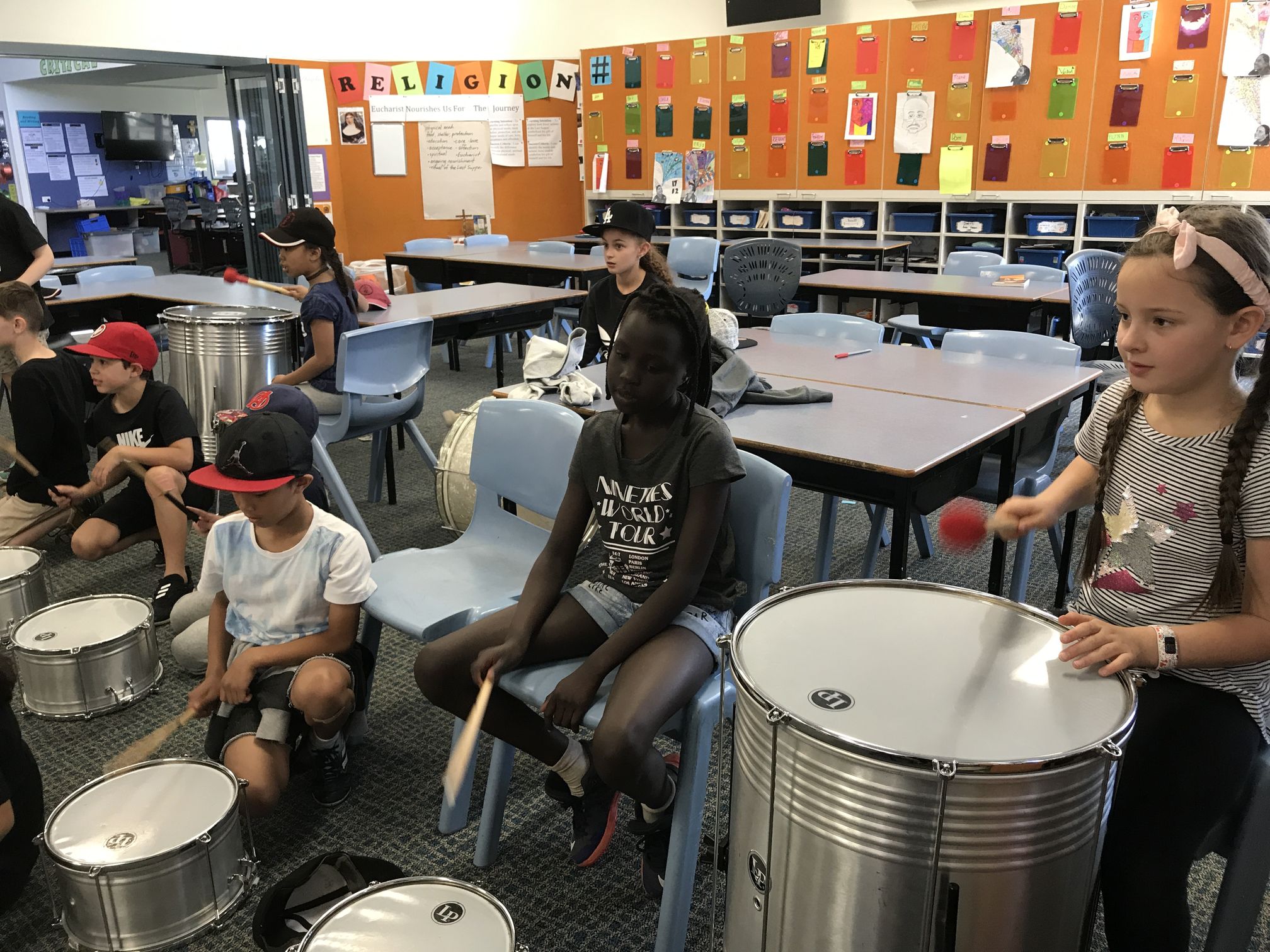 Prizes include:i-pad donated by St George
signed 2018/19 WSW jersey
Hoyts $100 movie voucher (Carter family)
Google Home Assistant (Brglevski family)
Telstra TV Device
Park Lane jewellery (Viera family)
Massage (Complete Body Dynamics) (Viera family)
Woolworths $50 voucher
Gift Pack (Cut and Colour Me Now)
Star Wars Trivial Pursuit
Wet 'n' Wild Day Pass x 2
$50 Credit towards a Birthday Party - Inflatable World St Marys
1 month free membership at F45 St Marys
Unlimited Family Discovery Pass for Scenic World Blue Mountains
Bowling Pass x 2
Children's Chess Set
Sam's Pizza Vouchers x 20
$30 Voucher Mick T's Clothing
Yates pack
Ripples 1 month membership
Body Shop Hamper
Taronga Zoo 2 x Adult Pass
WSW Soccer Ball
St Marys Band Club- Family Table Brasserie $20.00 Voucher x 2
Rocco's Pizza - 2 x $20 vouchers
Family Pass - Early Start Discovery Space Wollongong x 3
Foodworks Hamper
... and one of our teachers, Ms Brooker, even ran into some young gentlemen she used to teach!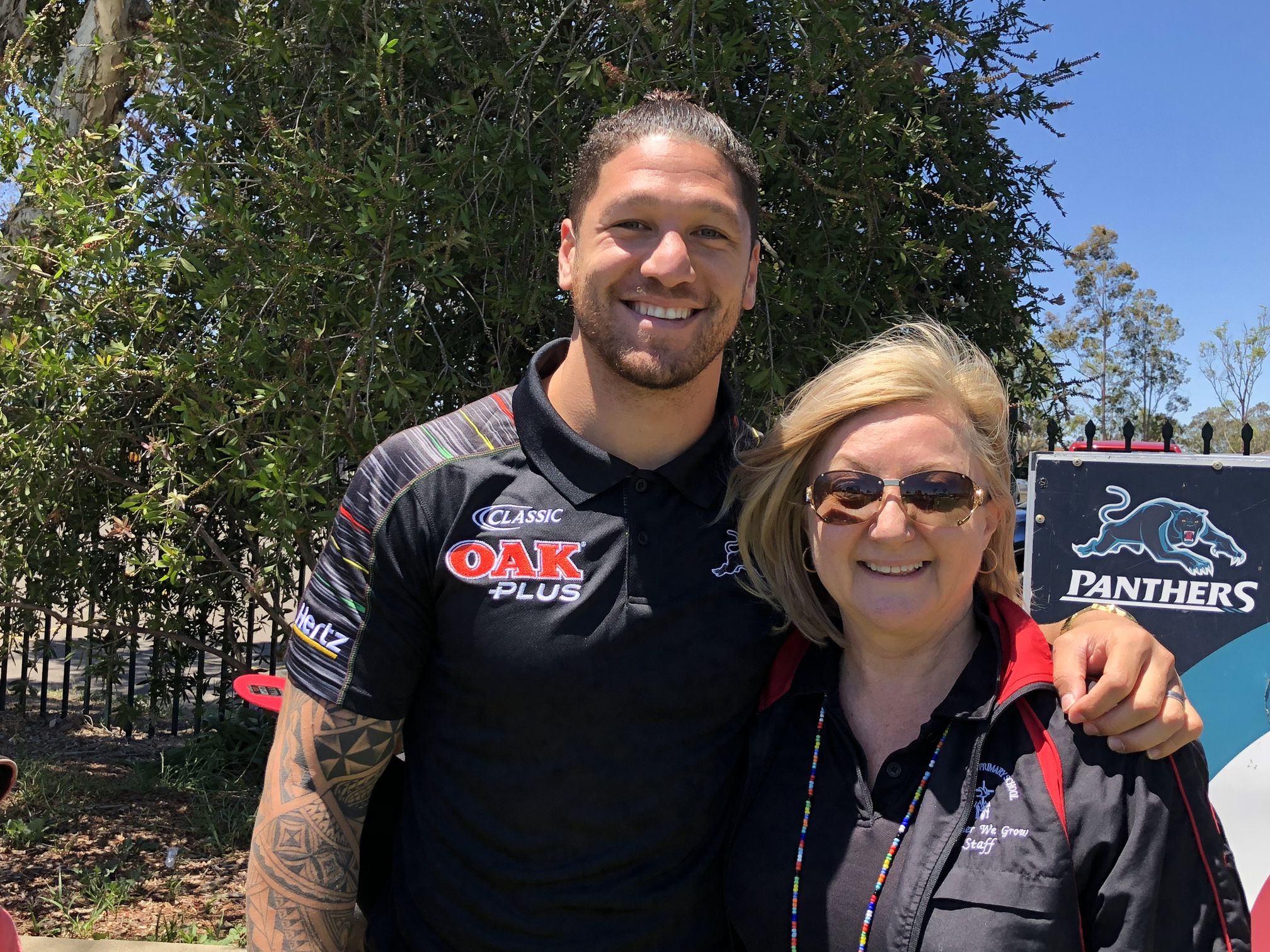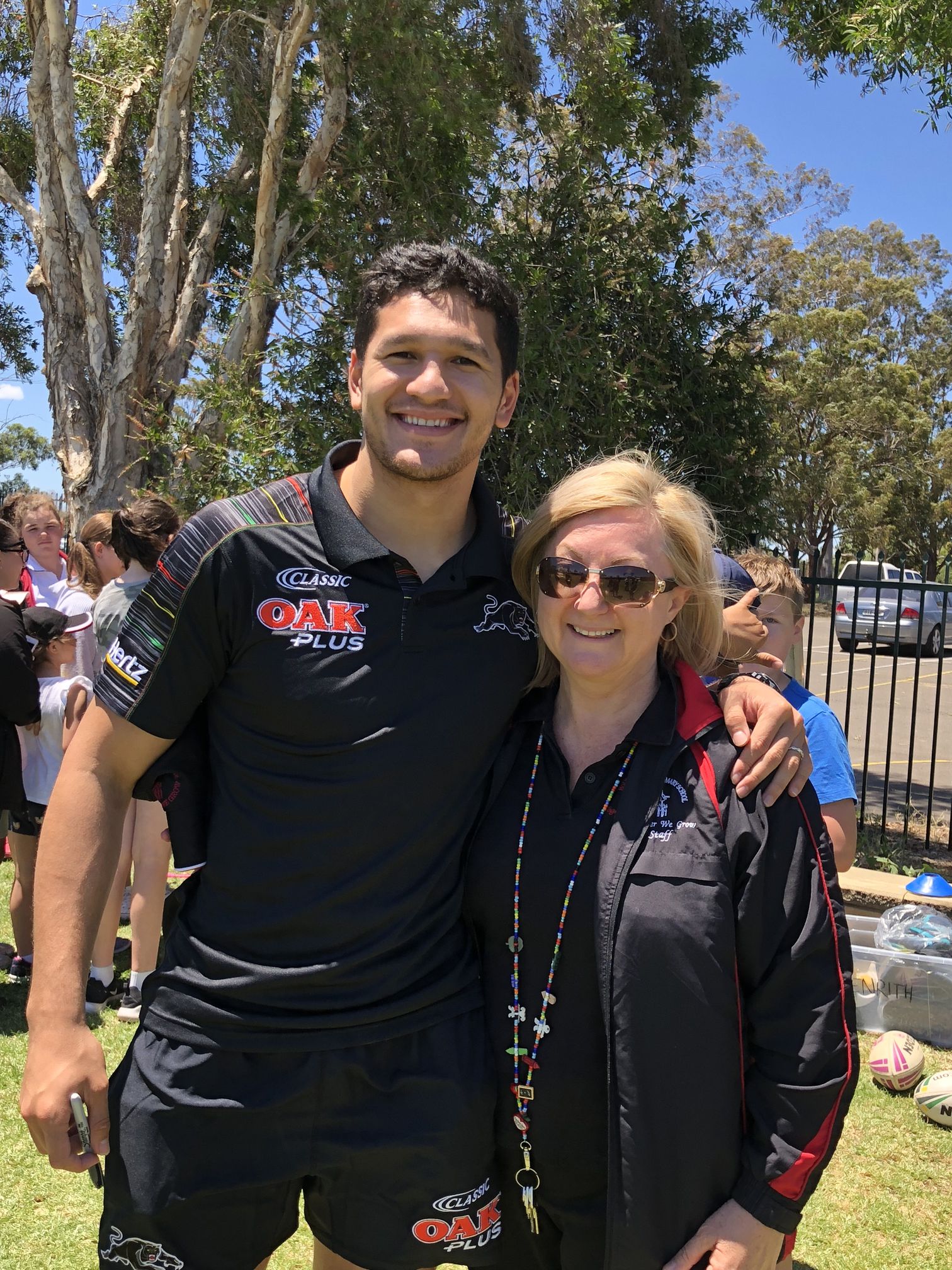 Facebook
08 Dec 2023

Year 6 have been studying the artworks of Frederick McCubbin, a famous Australian artist from the 1800s. They are using different techniques, including watercolours to recreate his famous work "The Lost Child' 👨‍👩‍👦