Big win in Voice of Youth competition!
11 Sep 2020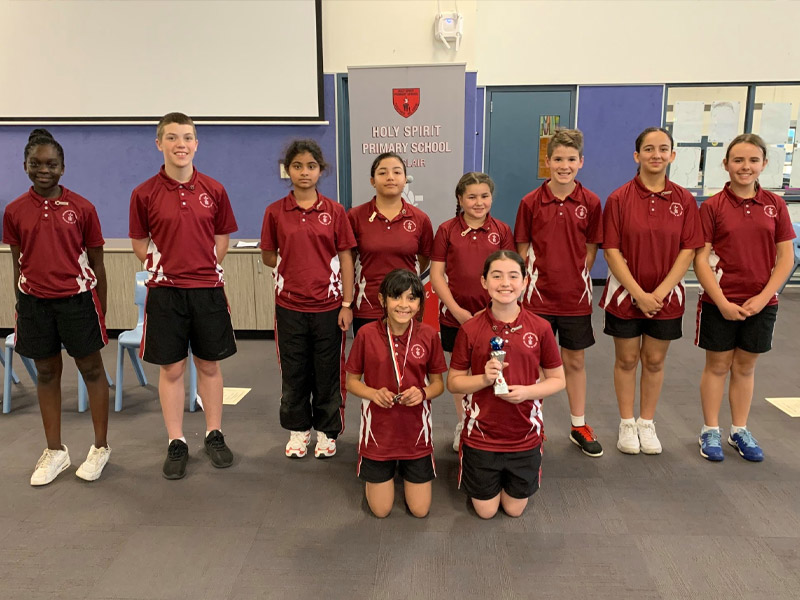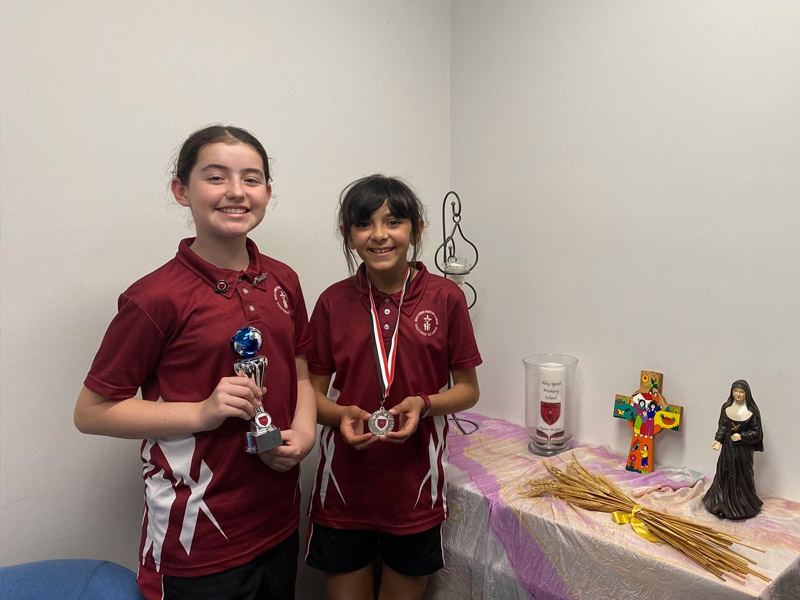 Congratulations to our Voice of Youth finalists who spoke about issues such as bushfires and conversation. Meanwhile the school trialed the new religious education curriculum in Year 1.
This year Holy Spirit had a number of Voice of Youth finalists who presented their speeches to our school panel this week. Alisha, Angelina, Angus, Chelsy, Dania, Geovinia, Lissa, Nicole, Saadet & Samuel did an outstanding job in presenting their speeches, demonstrating their ability to inform, entertain and persuade their audience. The delivery of each speech was impressive, with children using a variety of gestures, face movements, tone, expression and eye contact when presenting. This resulted in speeches that were presented confidently and which engaged and maintained the attention of their audience.
Congratulations to our first place winners abut especially to Chelsy (1st place) and Nicole (runner up). Chelsy's speech was about the impact of bushfires, while Nicole presented a speech on conversation.
---
Year 1's New RE Curriculum
Students sit in a circle and pass a ball of wool to each other. They recall a time when they or someone else was a peacemaker.This helps to create a "web of connection" between the students.
Year 1 students created posters and used these to help them share their understanding of what it means to be a peacemaker in our world. The children in Year 1 demonstrate clarity when explaining how they use their head, heart and hands to be peacemakers.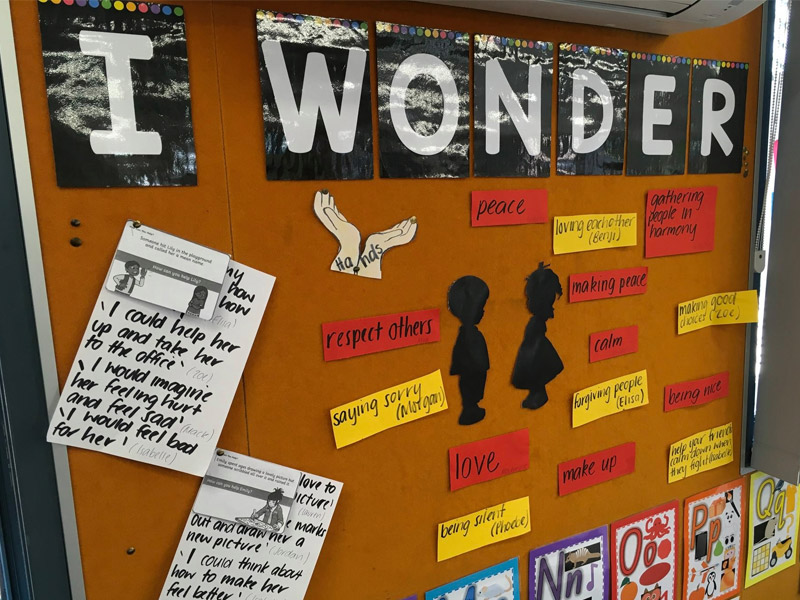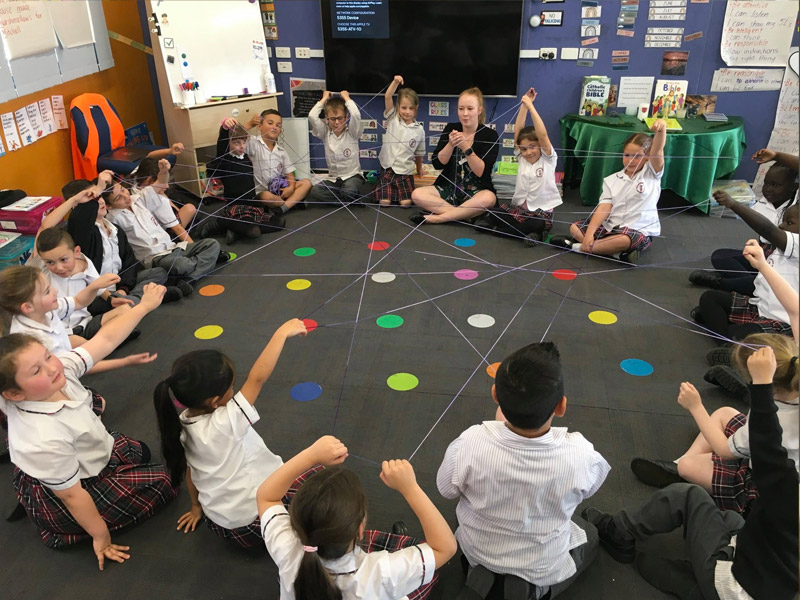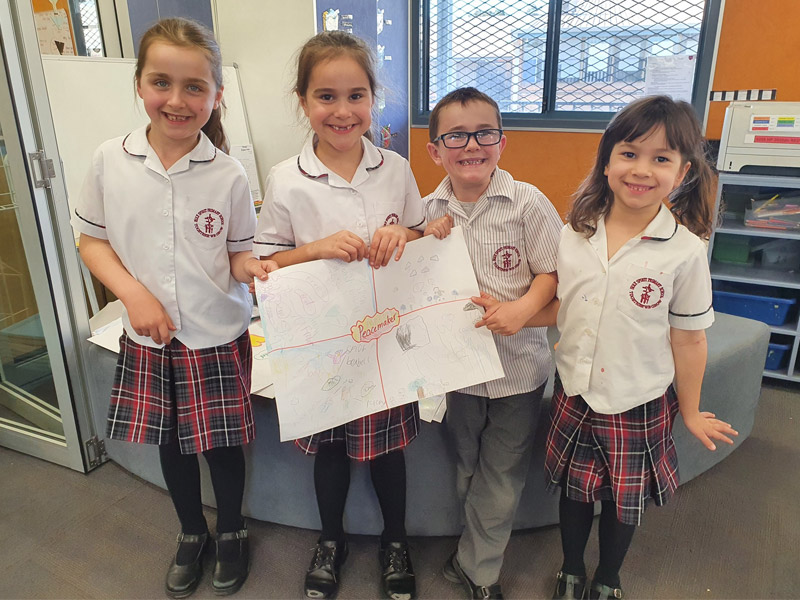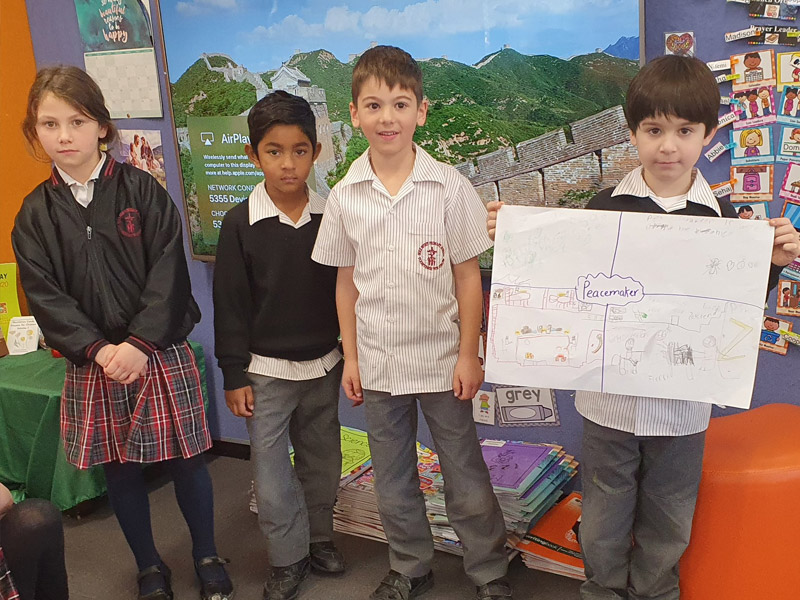 Facebook
08 Dec 2023

Year 6 have been studying the artworks of Frederick McCubbin, a famous Australian artist from the 1800s. They are using different techniques, including watercolours to recreate his famous work "The Lost Child' 👨‍👩‍👦